Introduction
                  Initially started as Indian Institute of Information Technology and Management (IIITM) in 1997, this institute was prefixed with ABV in 2002 to honour the then Prime Minister Atal Behari Vajpayee. As part of organizational restructuring process, in August 2022 four departments were carved out and Information Technology (IT) is one among those. Department of IT is housed in Block-A with adequate facilities to cater the needs of all its stakeholders.            
                  The current information age is enabled by the interconnection of millions of electronic computers (desktop, laptop computers and sophisticated mobile phones, embedded devices etc.) and is the key driver for the global economy. Information digitization revolutionalized the way information can be used in a decentralized manner at varying scale and variety of purposes for the societal good. This resulted in the emergence of several service and product-oriented IT industries employing millions of manpower drawn from different disciplines of engineering, technology, economics, sciences, management etc. to develop and maintain the IT infrastructure and applications. This branch of technology is thus become an indispensable arm of society that primarily deals with:
Maintaining, troubleshooting of the interconnected computing machinery
Development of software applications that run over the networked systems
Maintenance of software systems for a glitch free operation
Research on various IT systems and applications towards sophisticated IT systems
Wireless communication and networks
Vision and mission
VISION:
The department of Information Technology envisions producing efficient problem solvers, researchers, innovators and entrepreneurs, and making them skilled professionals by enabling them to take up any challenge in Information Technology industry or research organizations they serve.
MISSION: 
To offer high-quality undergraduate and post graduate programs in IT field to prepare our graduates to become leaders in their profession.
To provide best infrastructure facilities to achieve excellence in teaching-learning process and research.
To enhance the students' knowledge in the latest technologies by organizing and participating in technical programs.
To provide suitable forums to exhibit the creative talents of students and faculty members.
To offer technical solutions in the field of Information Technology to solve challenging real world problems.
Objectives:
The department aligns its objectives with that of the information age needs under the ambit of its vision and mission:
Focus on societal relevant and patentable R&D
Supplementing industry case studies for better comprehension of business processes of various verticals in industry
Engagement with IT industry through funding, faculty and student internships etc.
Providing an environment for self-learning, innovation and entrepreneurship.
Programmes offered by the department
The department at present offers the following courses however has plans to offer new courses from academic session 2023-24.
5-year Integrated M.Tech. programme in Information Technology termed as IMT where in the graduates are offered dual degree of B.Tech. in IT + M.Tech. in IT upon completion of the required credits. The programme has an intake of 129 students through JEE Mains and counselling through JOSAA.Early exit option is available as per the New Education Policy of Govt. of India. In such a case a candidate exits the programme with B.Tech. in IT.
2-year M.Tech. programme in Computer Networks termed as M.Tech.(CN) with intake of 15 candidates admitted through CCMT.
Doctoral research leading to PhD in Information Technology in diverse domains of IT. Admission to this program is through Institute level selection process. The selected candidates are offered fellowship as per the norms applicable to institutes under Ministry of Education, Govt. of India.
Head of the department
Professor Aditya Trivedi, PhD (IIT Roorkee)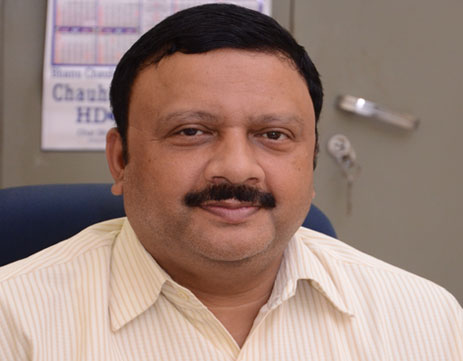 Office: Block A-112/113
Phone: 0751-2459806
Email: This email address is being protected from spambots. You need JavaScript enabled to view it., This email address is being protected from spambots. You need JavaScript enabled to view it.
Office assistant: Mr. Himanshu Kale
Teaching Faculty
Professor Gopal Krishan Sharma, PhD (University of Roorkee)
Professor (HAG) and Dean of Research and Consultancy
Office: Block C- 112
Phone: 751-2449809
Email: This email address is being protected from spambots. You need JavaScript enabled to view it.
Areas of research: Digital System Design, Testing and Testability, CAD, Parallel & Distributed Computing, Artificial Intelligence, Soft Computing and Algorithms
Professor Aditya Trivedi, PhD (IIT Roorkee)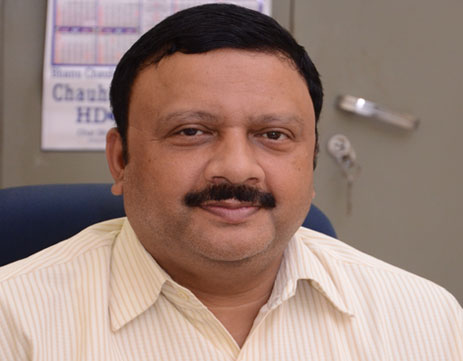 Professor (HAG) and Head of Department
Office: Block A-101
Phone: 0751-2449806
Email: This email address is being protected from spambots. You need JavaScript enabled to view it.
Areas of research: Digital Communication, Adaptive Signal Processing, Wireless communication and IoT.
Professor Mahua Bhattacharya, PhD (University ofCalcutta)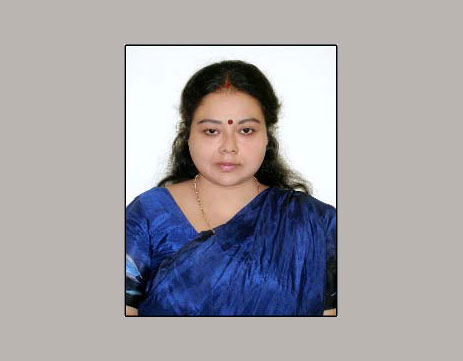 Office: Block A-201
Phone: 751-2449828
Email: This email address is being protected from spambots. You need JavaScript enabled to view it.
Areas of research: Medical image processing, Soft computing, Pattern recognition, Artificial intelligence
Kiran Kumar Pattanaik, PhD (BIT Mesra)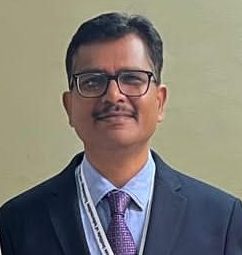 Associate Professor
Office: Block A-117
Phone: 0751-2449626
Email: This email address is being protected from spambots. You need JavaScript enabled to view it.
Areas of research: Distributed and Mobile Computing, Wireless Sensor Networks, Edge Computing
Ritu Tiwari, PhD (NIT Raipur)
Associate Professor
Office: Block A-107
Phone: 0751-2449822
Email: This email address is being protected from spambots. You need JavaScript enabled to view it.
Areas of research:Robotics, Artificial Intelligence, Soft Computing and Applications
Sunil Kumar, PhD (IIT Guwahati)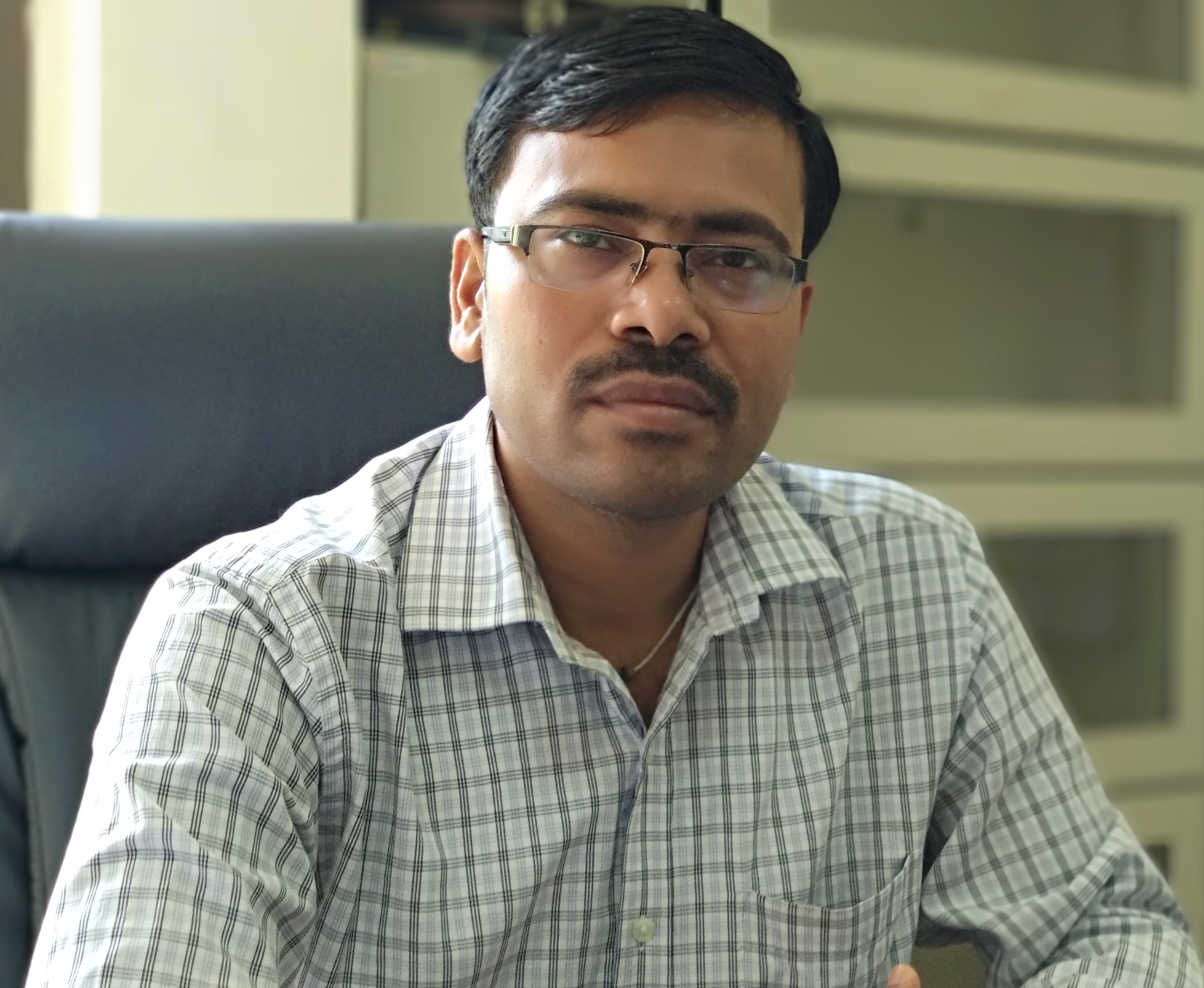 Assistant Professor
Office: Block A-108
Phone: 0751-2449710
Email: This email address is being protected from spambots. You need JavaScript enabled to view it.
Areas of research: Signal Processing, Image Processing and Computer Vision, Pattern Recognition and Artificial intelligence
Labs in the department (with facilities and possibly an image)
Wireless Sensor Network laboratory
Communication Systems and IoT laboratory
Visual Information Processing laboratory
Medical Informatics laboratory
Recent achievements of the department
Project (Ongoing)
Dynamic Bayesian Network Model for Behavioral Study of Autonomous Data Agents. SERB, DST, Govt. of India
Morphological and Neurobiological Changes in Spinocerebellar Ataxia Affected Patients (SCA) through MRI Techniques Using Computer Vision Based Analysis
Centre of Excellence for Digital Farming Solutions for Enhancing Productivity by Robots, Drones and AGVs (DFA )
Malware Analysis Using Machine Learning Techniques for Industrial Control Systems", DST Through C3iHUB, IIT Kanpur
Industrial and Domestic monitoring and control using a decentralized cyber-physical system, SERB-DST
Journal publications in 2022
Aishwarya Gupta, Aditya Trivedi, Binod Prasad, Deployment and trajectory design of fixed-wing UAVs in NOMA assisted wireless networks, Physical Communication, 2022
Gupta, A., Trivedi, A. & Prasad, B. B-GWO based multi-UAV deployment and power allocation in NOMA assisted wireless networks. Wireless Netw 28, 2022
Pawar and A. Trivedi, "Joint Uplink-Downlink Resource Allocation for D2D
Underlaying Cellular Network," in IEEE Transactions on Communications,. 2021
Shanker, R., Sankesara, H., Nagar, S., Bhattacharya et al. RESPNet: resource-efficient and structure-preserving network for deformable image registration. J Supercomput, 2022
Kaur, P. Chanak and M. Bhattacharya, "A Green Hybrid Congestion Management Scheme for IoT-enabled WSNs," IEEE Transactions on Green Communications and Networking, 2022
Mukta Sharma, AyushMandloi, and Mahua Bhattacharya, "A Novel DeepML Framework for Multi-classification of Breast Cancer based on Transfer Learning" International Journal of Imaging Systems and Technology, 2022
R Shanker and Bhattacharya, "Classification of brain MR images using Modified version of Simplified Pulse-Coupled Neural Network and Linear Programming Twin Support Vector Machines", J Supercomput, 2022
Jain, S., Verma, Rahul Kumar, Pattanaik, K.K., Shukla Anupam, "A Survey on Event-driven and Query-driven Hierarchical Routing Protocols for Mobile Sink based Wireless Sensor Networks", J Supercomput, 2022
Garima Nain, Pattanaik, K.K., K. Sharma, "Towards Edge Computing in Intelligent Manufacturing: Past, Present and Future", Journal of Manufacturing Systems, 2022
Himanshu Gauttam, Pattanaik, K.K., Saumya Bhadouria, "Cost Aware Topology Formation Scheme for Latency Sensitive Applications in Edge Infrastructure-as-a-Service Paradigm", Journal of Network and Computer Applications, 2022.
Future plans of the department
The department envisions its growth plan spread over the time horizon of five years.
Transform undergraduate and graduate student learning and academic support towards student success and the development of skilled and engaged graduates prepared for the evolving technology spectrum through implementation of NEP framework.
Reconceptualise and affirm the collaborative engagement among faculty and students that ensures the outcome meets the needs of the engaged students.
Achieve high-impact, translational, and innovative research, scholarship, and creative work that aligns with societal challenges leading to sustainable, economical, and better human experience.
Introduce one/two PG programs by 2023/2024 in collaboration with IT industry.