Welcome to the Department of Management Studies!
The Department of Management Studies (DoMS), is an academic department of the ABV- Indian Institute of Information Technology and Management Gwalior. DoMS offers academic programmes such as PhD, MBA and Integrated Programme in Management with dual degrees of B.Tech, and M.B.A. DoMS also conducts training programmes such as Faculty Development Programmes (FDPs) and Management Development Programs (MDPs) to train early-stage faculty members and industry professionals across various functional areas of management. DoMS operates with a well-designed, information technology-intensive and industry relevant curriculum and operates in multi-disciplinary technological setting. DoMS aims to inculcate competencies necessary to address contemporary, complex and emerging business challenges.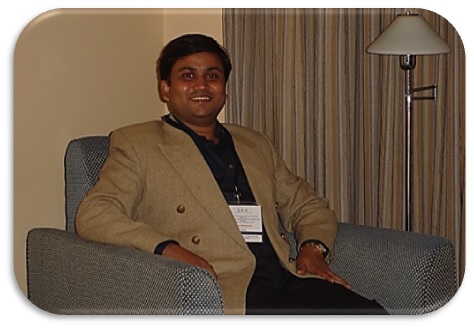 Faculty members of DoMS are involved in teaching, research, training, and consultancy. Faculty members have earned projects from prestigious agencies like UK-India Education and Research Initiative (UKIERI), Department of Science and Technology (DST) under Ministry of Science and Technology, Defence Research and Development Organisation (DRDO), Indian Council of Social Science Research (ICSSR), Ministry of Micro, Small and Medium Enterprises (MSME), All India Council for Technical Education (AICTE) etc. Faculty members of DoMS have earned prestigious research awards, including visiting professorships at prestigious international universities. Faculty members have published in top-tier journals and received accolades at leading international conferences. A number of faculty members have written books published by major publishers.
Our alumni occupy leadership positions in academics, industry, government and non-profit organizations.
As head of the department, I stive to put people first and aim to nurture impersonal systems for enhancement in academic excellence, diversity, dedication and engagement.


Professor Gyan Prakash
Head, DoMS