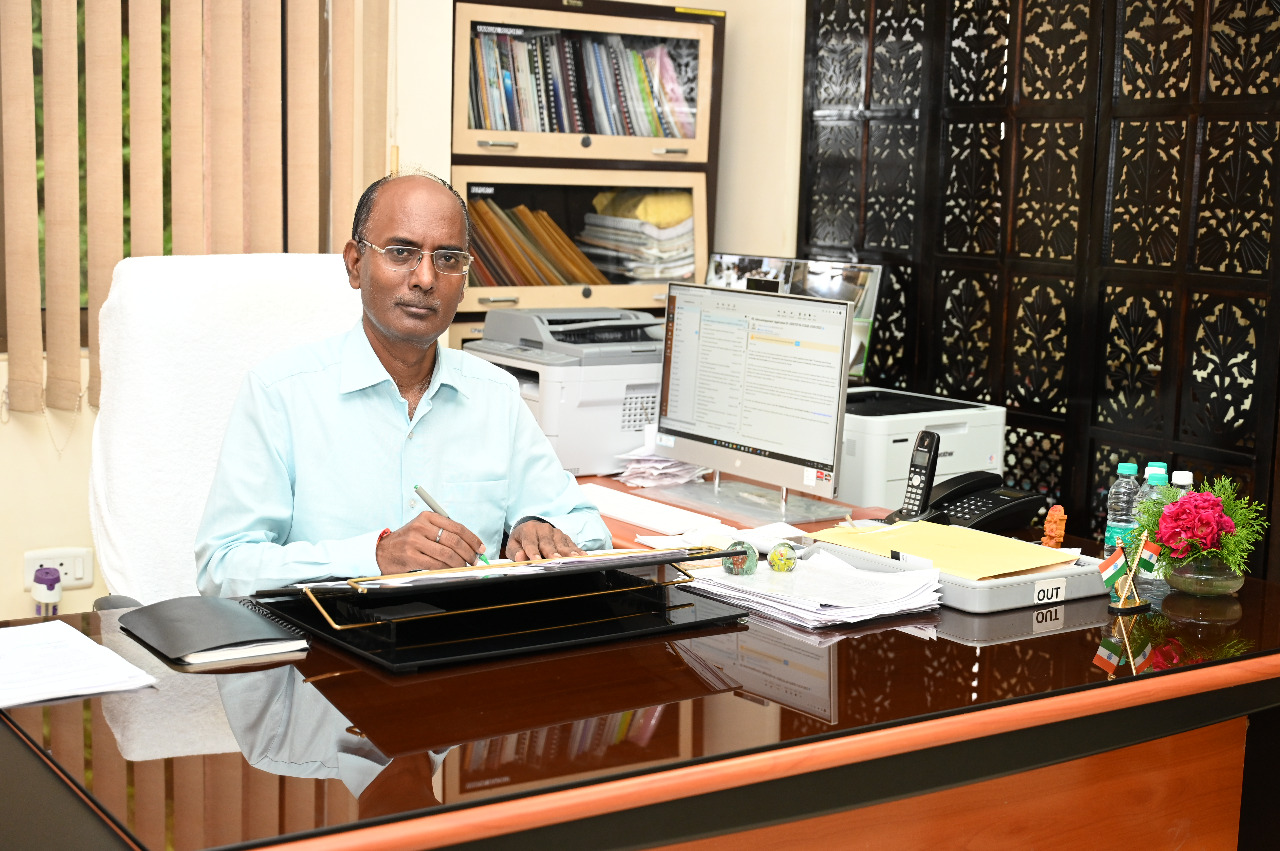 Prof. Sri Niwas Singh
FIEEE(USA), FIET(UK), FNAE, FIE(I), FIETE, FAAIA
Director
From Director's Desk .... 
Atal Bihari Vajpayee-Indian Institute of Information Technology and Management (ABV-IIITM), Gwalior has grown to become National flagship, research-led Institute of national importance, known for the excellence of CS/IT and Management through teaching, research, and service to the local, national and international communities. ABV-IIITM has been strategically established in 1997 by Government of India towards providing quality education. The IT enabled MBA programs (BTech (IT)+MBA) and MTech (BTech (IT)+MTech (IT)) are unique in the nation.  ABV-IIITM has more than 1450 students of whom 1100+ are undergraduate students in Information Technology, Computer Science & Engineering, along with M.B.A. University is running M. Tech. in 3 disciplines and full/part- time Ph.D. programme in number of disciplines. Two new BTech programs (Electrical & Electronics Engineering and Mathematics & Scientific Computing) are going to be opened from academic year 2023-24.
Banking on our experience, we have single-mindedly committed ourselves to innovatively design course curricula vetted by industry experts, who possess practical know-how, and applied with complete dedication to achieve academic excellence. Our Vision is to make ABV-IIITM a name to reckon with in the academic fraternity by giving a strong impetus to creating an environment of knowledge application and holistically inspiring students to become eminent leaders of tomorrow. We are prepared to accept new challenges and make our Institute a world-class educational centre of knowledge generation, acquisition and dissemination that will benefit society, and to educate and train people to work in fields where they will be valued both for their specialised knowledge and for their ability to research, communicate and solve problems for the benefit and welfare of the society.
To meet these challenges, Institute has good academic, research & development and residential infrastructure, well equipped modern laboratories and classrooms, campus wide internet and Wi-Fi facilities. Institute has the alliances and collaborative partnerships for student/faculty exchange, summer interns, etc. with business, government, and other research institutions/Universities of India and abroad.
ABV-IIITM is a destination for beginning and shaping the professionals in their career development. This Institute is not only to make technocrats and managers but also professionals with human values who make noteworthy contributions to the society and our nation. 
Jai Hind !!