Institute's Logo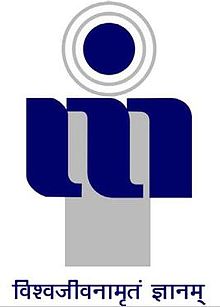 Logo is our identity and has been designed taking several aspects into consideration. The three 'I's not only form the 'M' but also the crown of 'T'. The pattern ensembles the three I's, one M and one T meaningfully and aesthetically.
The concentric circles represent a bird's eye view; a comprehensive approach to academics, training, and consultancy.
The dot represents the institute's focus on IT and management; core areas of specialization.
Blue is the colour of knowledge and depth is signified by its dark shade knowledge is a fathomless ocean.
The Sanskrit phrase "विश्वजीवनामृतं ज्ञानम्" meaning ' knowledge is nectar of life' forms the base or foundation of this logo design.